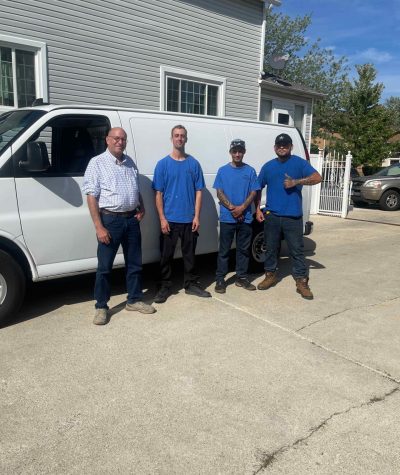 About All Suburban Mold Services Inc
All Suburban Mold Services Inc., located in Wheaton, IL, has been a trusted name in mold inspection and remediation since 2006. Serving the Chicagoland area with dedication, we have inspected over 1000 homes, safeguarding residents from the potential health hazards of mold. Our reputation is built on the foundation of over 100 positive 5-star reviews on platforms such as Google, Yelp, HomeAdvisor, and Angi. Our primary goal isn't just to identify the type and toxicity of molds but to address and rectify their presence in homes.
Our range of services is comprehensive, meeting the specific needs of every household. From mold inspections, certified mold remediation to water damage recovery, we are here to help. Our IICRC certified specialists conduct thorough visual inspections from the attic to the crawl space. Adhering to The IICRC S-520 and The EPA's Guide To Mold Remediation In Schools, our protocols are in line with industry standards, ensuring a safe and effective mold remediation process. What's more, our certified mold remediations come with a 10-year transferable warranty, underscoring our commitment to quality.
Affordability, excellence, and timeliness define our services. Recognizing the urgency of mold-related concerns, we commit to delivering test results within 48 hours. Whether it's black mold removal, mold testing, or mold damage removal, we provide top-notch services at competitive rates. Contact us for a free estimate and let us assist you in creating a safer, mold-free environment.
Our Certifications & Memberships
Upholding Integrity, Ensuring Safety, and Striving for Excellence in Every Service
Your Comprehensive Guide to Mold Inspection, Remediation, and More
Get Your Free Estimate Today!
Why guess when you can know? Secure your peace of mind and take the first step towards a safer, healthier home. Contact us today for a no-obligation estimate.